How Your Home and Family Benefit with Laundry 2.0 by Aerus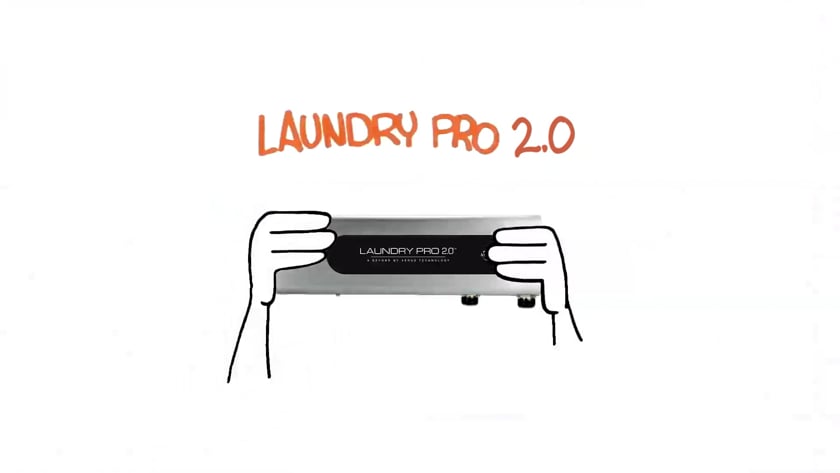 Here's why we at CW Service Pros recommend Laundry Pro 2.0 for homes in North Texas:
Easily installed

Laundry Pro 2.0 connects directly to your existing washing machine with no modifications or additional plumbing needed.

Easy to use

Just load up the machine, set a cold-water wash, and Laundry Pro 2.0 is ready to go.

No chemicals

With Laundry Pro 2.0, you no longer need detergents, bleach, or other chemicals to clean and soften clothes. In rare cases you may need to pretreat extremely stubborn stains, but otherwise, every load of laundry can be completely chemical-free.

Softer clothes

Chemical residue on clothes and linens can affect how they feel against your skin. Laundry Pro 2.0 lifts old detergent residue out of fabrics over time, restoring their original softness.
Soft on skin

Many detergents are rough on sensitive skin and can cause itching and blemishes. With Laundry 2.0, clothes are washed clean without detergent, so they don't trigger allergies and sensitivity reactions.

No maintenance

Once Laundry 2.0 is installed, it keeps working at peak performance without any maintenance needed. It's literally a set-it-and-forget-it innovation!

Cost savings

With Laundry 2.0 installed, you never need to use hot water for laundry again, meaning you save on the costs of hot water as well as detergent and fabric softener. Installing Laundry 2.0 can potentially save you hundreds of dollars every year.
Added benefit – Use it to clean surfaces! By adding a faucet to the Laundry Pro 2.0 outlet, you can fill a bottle with the oxidized water to use to clean countertops and bathrooms, and to mop floors. The oxidation lasts for about an hour before dissipating. Using the Laundry Pro can save you a substantial amount of money on cleaning products, and eliminating the need for caustic chemicals is healthier for your family as well.
Powered by Patented Space-Age Technology
You're probably already aware that CW Service Pros recommends the Air Scrubber by Aerus, an air filter with a UV bulb that installs in your central HVAC system and sends out molecules to purify the air you breathe. Air Scrubbers are available with or without adding ozone to your air. Ozone eliminates smells, like
Some people don't like the smell the ozone process creates and so they opt for the ozone-free model.
Did you know: The same high-tech ActivePure® technology is used to power Laundry Pro 2.0?
ActivePure technology was developed in the U.S. by Beyond by Aerus. It's the only air-cleaning technology to have been awarded the Certified Space Technology seal by the Space Foundation. This proprietary technology is owned worldwide by Aerus, and is only available by purchasing Aerus products with the ActivePure label.
What Exactly Is ActivePure?
ActivePure is an advanced technology for air and surface purification. It's been proven in clinical tests to reduce up to 99% of many common contaminants, including but not limited to:
Laundry Pro 2.0 utilizes ActivePure by infusing the cold water in your washing machine with hydrogen- and oxygen-based oxidizing molecules. These molecules lift dirt and grime particles from cloth fibers in clothing, towels, and linens. This leaves clothes clean, bright, and fresh-smelling, and without any of the residue that laundry liquids and powders leave behind.
Take the Chemicals Out of Your Laundry
We're pleased to offer Laundry 2.0 to all our customers. This technology is already being used in places like hospitals, senior living centers, schools, and businesses to keep people well. If you're interested in saving money and having softer clothes without the use of chemicals, contact us today to set up a consultation about how Laundry Pro 2.0 can work for you!